| | | |
| --- | --- | --- |
| | | |
| | | |
| | | |
Next time you're at Market Basket, take a peak at what's going on just off Michels Way! This project is starting to take shape!
https://woodmontcommonsnh.com/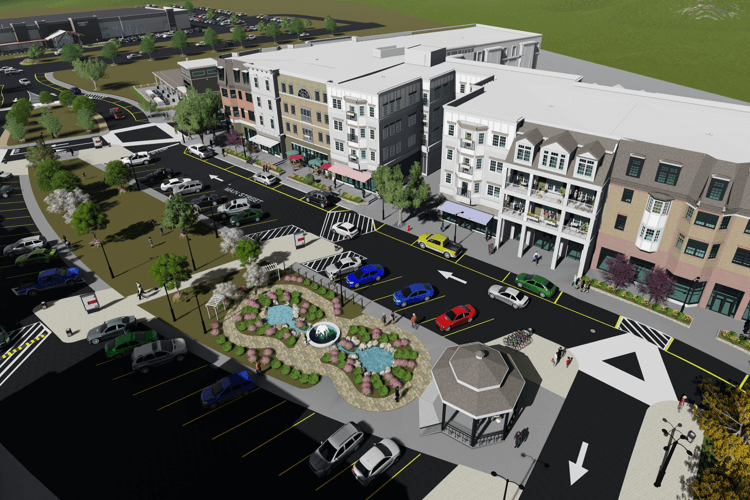 https://londonderryfirereno.com/construction-updates/f/administration-foundations-underway
Brothers and Sisters,

Providence Firefighters Local 799 has an upcoming issue with lateral transfers.

The city is going to be accepting lateral transfers from other departments to the Providence Fire Department.

Providence Local 799 is requesting that NO IAFF member apply as part of this lateral transfer process.

The transfers would enable the city to fill the vacancies created by its unilateral implementation of the three-platoon system, and would also allow them to avoid costs associated with the traditional training of these replacements.

We ask that you inform your members of the same, specific to lateral transfers.

This request does not apply to members that would like to apply through the regular application process for the department.

Please distribute this to your locals as soon as possible.

Thanks in advance,

Derek


Derek Silva
401.952.5929
To the Citizens of Londonderry-
In the absolute most humble, sincere and respectful way possible...We, your Professional Firefighters of Londonderry-Local 3160, say THANK YOU!
Last night and all day yesterday, you sent a very clear message.
A message which has not only been heard here at home but one that is resonating strongly throughout the Granite State. A reaffirmation that government is ourselves and not an alien power over us, that the ultimate rulers of democracy are we, the voters-FDR
A message which has completely validated our promise to educate you-through factual information via this social media conduit along with other forms of communication-of why appropriate staffing at your fire and emergency service department is mission critical to the health and safety of us all.
You heard us. You listened to us. You gave us the opportunity to educate you and stayed open to it. You asked the hard questions and stayed actively involved and dedicated to us. You stood behind us and supported us. When we needed you the most, the community of Londonderry-as she does so very well-rallied around us by putting your voice to task.
You put Public Safety first!
Thank you so very much, Londonderry.
We are truly honored to have the awesome responsibility of protecting your life and property, even at the cost of our own.
Thank you for entrusting us with your health and safety.
We are humbled
Current news directly from IAFF locals, councils, and state/province associations in the US and Canada.

Windhaven Drive Structure Fire


09/21/20 - South Metro Firefighters IAFF LOCAL 2086


At 6:20 p.m. on Friday September 18, 2020, Local members responded to a house fire on Windhaven Drive in the Timbers neighborhood located in Unincorporated Douglas County. Members arrived on scene and found the entire backside of the home engulfed by fire. Crews immediately began fire attack on the structure. Shortly after members started putting water on the fire, the home began collapsing.
S. Broadway Vehicle vs Building


09/21/20 - South Metro Firefighters IAFF LOCAL 2086


Around 9:30 a.m. on Saturday Sept. 12, 2020, Local members responded to reports of a car crashing into the UPS Store near the intersection of S. Broadway and W. Mineral Avenue in Littleton. When members arrived on scene, they found a car had gone through the front of the store and was sitting inside. Crews assessed the driver and determined the person did not need further medical treatment.
Littleton High School HazMat


09/21/20 - South Metro Firefighters IAFF LOCAL 2086


On Thursday September 10, 2020, Local members responded to a hazmat investigation at Littleton High School located on E. Littleton Blvd. in the city of Littleton. Initial reports stated there was an odor of chlorine in the pool area of the school and the custodial staff was inside at the time.
Four people injured, three homes burned in Manfield Street, Springfield house fire


09/21/20 - IAFF Local 648


Four people injured, three homes burned in Manfield Street, Springfield house fire Updated Sep 19, 4:28 PM; Posted Sep 19, 3:25 PM 11 Mansfield Street house fire Facebook Share Twitter Share By Dave Canton | dcanton@repub.
CPFF Members Special Opportunity for Officer Development in 2020!


09/20/20 - Colorado Professional Fire Fighters


CPFF is proud to be a co-sponsor of Fire Leadership Challenge (FLC) providing leadership education for all ranks.
2020 FALLEN FIRE FIGHTER MEMORIAL VIRTUAL REMEMBRANCE


09/18/20 - Denver Firefighters Local 858


Please join us on Saturday, September 19 at 11:00 a.m. (Mountain Time) for our 2020 Fallen Fire Fighter Memorial Virtual Remembrance to honor our fallen whose names will forever be etched onto our Wall of Honor. WATCH: www.iaff.org/fffm20/ www,youtube.com/IAFFTV/Live www.facebook.
IAFF Fallen Fire Fighters Memorial


09/18/20 - IAFF Local 1009




September D&W Drawing


09/17/20 - Boston Firefighters




Captain Alcock Retires


09/17/20 - IAFF Local 739




Captain Robert Alcock Retires The officers and members of Lynn Local 739 wish to congratulate Captain Robert Alcock on his retirement. Bob, may you enjoy a long and healthy retirement.

Springfield firefighters put out fire on Mulberry St.


09/17/20 - IAFF Local 648




by: Nick DeGray Posted: Sep 13, 2020 / 10:13 AM EDT / Updated: Sep 13, 2020 / 06:41 PM EDT SPRINGFIELD, Mass. (WWLP) – The Springfield Fire Department have put out a fire on Mulberry Street Saturday morning. According to the department, all crews worked to put out the fire around 10:00 a.m.

Lenny Alpaugh Celebration of Life


09/16/20 - Suncoast Firefighters




Malden Rallies To Help Namesake WA Town Devastated By Fires


09/16/20 - IAFF Local 902


The city is partnering with the Malden Fire Department to help support the victims of fires that have devastated the town of Malden, WA. Established as a station stop on Dec. 20, 1909, railway officials named the town after Malden, MA. Fires have destroyed 80 percent of the small Washington town, decimating its post office, fire department, City Hall and library.
DFD Peer Support Suicide Prevention Training - Session 1 TOMORROW


09/15/20 - Denver Firefighters Local 858


Sorry for the first email. Lets see if this works. Session 1 - Signs and Support: This session will cover why Veterans are at an increased risk for suicide, and show you the basic skills needed to intervene with veteran peers who are at risk. The session is 9/16/2020 and is scheduled to go from 9am to 10:30am I hope that you will be able to attend a class.
2021 EMS REFRESHER


09/15/20 - Cambridge Fire Fighters




Brothers and Sisters, After much thought and reflection, I have decided not to run an EMS refresher this year as we have done in years past.

LOCAL 30 HOCKEY HOODIES


09/15/20 - Cambridge Fire Fighters




Members of Local 30, We will be putting together another Local 30 Hockey Hoodie Order. These will be the same hoodies that we just recently got in the spring. We will again offer them in sizes ranging from Small - Extra Large for $50.00 and XXL - XXXL for $52.00. And in three colors, Black, Navy, & Gray.

Friday Update 9-18-20


09/15/20 - IAFF Local 1014



5/5/2020 Man Hit by Train & Car into River


09/14/20 - Norwalk Professional Firefighters


September 5, 2020 The Norwalk Fire Department responded to a report of a man struck by a train at the Catherine Street Railroad Crossing. The accident happened around 12:48am, Saturday morning. The man was found lying alongside the tracks with serious injuries to his right arm and right leg.
9/2/2020 Strawberry Hill Ave


09/14/20 - Norwalk Professional Firefighters


Wednesday September 2nd at 2pm the Norwalk Fire Department responded to a fire in a vacant house on Strawberry Hill Ave. First reports were large amounts of gray smoke coming from a house. Upon arrival a well involved fire was found in the basement and indications of fire in many other parts of the structure.
Local 21 Regrets to Announce the Passing of Retired DC Bob Heinen


09/14/20 - IAFF Local 21




   Retired District Chief Bob Heinen passed away on September 2 at the age of 94. Chief Bob Heinen started in 1947 and retired in 1988.

HB 2378


09/10/20 - Boston Firefighters




City Chapter 1st Steward Vacancy


09/10/20 - Albuquerque Area Fire Fighters




The IAFF Local 244 Executive Board is accepting letters of interest for City 1st Steward for the next 14 calendar days. The Executive Board will appoint a member to serve in this position at the Executive Board meeting scheduled on October 1, 2020 until the next General Election in December 2020; in accordance with the IAFF Local 244 Constitution & Bylaws, Article VI, Section 5.

MPFFU FallStatewide District Meeting - 2020


09/10/20 - MPFFU




On September 8, 2020, the MPFFU conducted its Fall District meeting on Zoom. An unedited recording of that meeting can be found here. Individual district meetings will be scheduled sometime soon.

Friday Update 9-11-20


09/10/20 - IAFF Local 1014



One person taken to hospital after two-car crash in Springfield


09/10/20 - IAFF Local 648


by: Ariana Tourangeau Posted: Sep 9, 2020 / 06:49 AM EDT / Updated: Sep 9, 2020 / 05:35 PM EDT SPRINGFIELD, Mass. (WWLP) – A person was taken to the hospital after a two-car crash on Union Street in Springfield Wednesday morning.
One person with serious injuries after accident in Springfield


09/10/20 - IAFF Local 648




by: Nick DeGray Posted: Sep 9, 2020 / 02:23 PM EDT / Updated: Sep 9, 2020 / 07:17 PM EDT SPRINGFIELD, Mass. (WWLP) – One person has been taken to the hospital after a two-car accident in Springfield Wednesday afternoon.

Springfield kitchen fire displaces two families


09/10/20 - IAFF Local 648


Springfield kitchen fire displaces two families Updated Sep 08, 6:26 PM; Posted Sep 08, 5:28 PM A fire caused by unattended cooking displaced a family on Wallace Street Tuesday. (Jeanette DeForge/Republican staff) Facebook Share Twitter Share By Jeanette DeForge | jdeforge@repub.
Thank You!


09/10/20 - Denver Firefighters Local 858


Brothers and Sisters; On Monday, September 7, the B-Shift was tasked with a request from The Cameron Peak Fire to assist with a strike team due to the exponential growth of the fire near Ft. Collins. It was Labor Day, where all support staff is off, and hoping to enjoy time with friends and family. Our Denver Fire Fighters responded amazingly.
Espana St. Vehicle into House


09/09/20 - South Metro Firefighters IAFF LOCAL 2086


On Tuesday Sept. 8, 2020 at 5:35 p.m., Local members responded to a MVA into a house call on S. Espana St. in Unincorporated Arapahoe County. When members arrived on scene, they found a car had gone across a stretch of grass, through a fence and crashed into the backside of a home. The homeowner was home at the time, but was not injured. The driver inside the car was trapped from the impact.
2021 PFFA of LA Convention Canceled


09/09/20 - PFFA




Due to the uncertainty of what phase level Louisiana will be and not knowing if we'll be able to congregate as a large group, we have no choice but to make the necessary decision to cancel the 2021 PFFA of Louisiana Annual Convention scheduled for February 25th – 27th.

October 24, 2020: MDA Kevin Hart Kids Telethon


09/09/20 - UPFFA




Sisters and Brothers, Later this morning, the Muscular Dystrophy Association (MDA) is announcing the refresh of its legendary Jerry Lewis MDA Telethon, with Kevin Hart joining as host. The MDA Kevin Hart Kids Telethon will be a two-hour special airing globally on Saturday, October 24, 2020, at 8:00 p.m.

September Union Meeting


09/09/20 - IAFF Local 739




September Union Meeting The September Union Meeting of Lynn Local 739 will take place on Monday, September 14, 2020 at 7:30 PM at the Broadway Firehouse. All members are encouraged to attend.

Workers Rally for a Just Recovery


09/07/20 - Boston Firefighters




President Soares spoke at the Greater Boston Labor Council's "Wrokers Rally for a Just Recovery" event on September 7, 2020.

Passing Captain John Decareau - FIU Retired


09/06/20 - IAFF Local 739




Passing of Captain John Decareau: Fire Investigation Unit, Retired The officers and members of Lynn Local 739 regret to announce the death of Captain John Decareau of the Fire Investigation Unit, Retired.

Memorial Apparel | McDonough and Paidar


09/05/20 - IAFF Local 21




Corporate Mark (a local Saint Paul business) has been busy designing and producing a memorial tee shirt that serves as a fundraiser for Tom McDonough Jr. and his family. All proceeds from sales will be donated to Tommy's children.  To support the fundraiser and purchase items, please visit Corporate Mark's website by following this link: https://shopcorporatemark.

MDA Virtual Fill The Boot Fundraiser


09/04/20 - Key Peninsula Firefighers Local 3152




For 66 years, when not fighting fires, members of the International Association of Fire Fighters have been fighting another ongoing threat — muscular dystrophy, a disease that includes more than 40 neuromuscular disorders.

TEMPORARY SICK LEAVE POLICY REGARDING COVID RELATED ABSENCES


09/04/20 - Cambridge Fire Fighters




Brothers and Sisters, Please see the attached temporary sick leave policy regarding COVID related absences. This policy will be in effect until January 1 and will allow members up to 80 hours of emergency sick leave, which will not come out of your accrued time. Please Note: it must be COVID related and you must have proper documentation.

Friday Update 9-4-20


09/04/20 - IAFF Local 1014



Local 21 Regrets to Announce the Passing of Captain Michael Paidar


09/03/20 - IAFF Local 21




It is with great sadness that Local 21 regrets to share the news about the passing of Fire Captain Michael Paidar.   Captain Paidar has been with the Saint Paul Fire Department since 2/14/11.  He lost his life to a relatively short battle with Acute Myeloid Leukemia (AML) and passed away this afternoon.

Never Forget Blood Drive Sept 11, 2020


09/03/20 - IAFF Local 311




September 11, 2020 - Friday 7 a.m. to 1 p.m.

Informational Session and Union Meeting Today!


09/03/20 - Denver Firefighters Local 858


The Union Meetings will be  today at 8:30 am . There will be an informational session to start the meeting. Once the Informational Session will ends, regular business will take place offline. We will continue social distancing in the Event Center, and masks are mandatory.  If you would like to watch the Informational Session, please click on the links below to register.
IAFF Center of Excellence Online Education Series


09/02/20 - UPFFA




The IAFF Center of Excellence for Behavioral Health Treatment and Recovery is hosting an online education series for IAFF members, other first responders, healthcare providers, clinicians and the community at large. Upcoming webinars include: Work-Life Balance in the Fire Service September 10, 2020 | 12:00 p.m.

WILMOT CANCER INSTITUTE (UNIVERSITY OF ROCHESTER, N.Y.) AWARDED $20,000. FOR LEUKEMIA RESEARCH


09/02/20 - Lets Fire Cancer


On Tuesday September 1, 2020 YOUR next cancer research donation was made to the Wilmot Cancer Institute (University of Rochester, N.Y.) This grant is earmarked for Wilmot's Leukemia Research Program. Pictured left to right are: Dr. Hucky Land, Dr. Michael Becker, Tricia Newland (Fund Secretary), Bill Newland (Fund President), President Eddie Santiago (Rochester, N.Y. Fire Fighters I.A.F.F.
Nominations - Collective Bargaining Committee


09/02/20 - Denver Firefighters Local 858


Reminder, nominations for the NEXT Collective Bargaining Committee will be held at the regular September meetings. These nominations will carry through the end of new business on the first day of the October Union Meeting. Nominations will close during the October meeting on Wednesday, October 7, 2020.  Nominees will be given a chance to speak at both October Union Meetings.
Postponed: 2nd Annual Saint Paul Fire Department Golf Tournament


09/02/20 - IAFF Local 21


Postponed: 2nd Annual Saint Paul Fire Department Golf Tournament It is with great sadness that I regret to inform you about the recent passing of SPFD Fire Captain Michael Paidar and Firefighter Thomas McDonough Jr.
Union Meeting and Informational Session Tonight!


09/02/20 - Denver Firefighters Local 858


The Union Meetings will be TONIGHT. There will be an informational session to start the meeting on ZOOM. Brief updates will be given during the informational session. Once the informational session will ends, regular business will take place offline. We will continue social distancing in the Event Center, and masks are mandatory.
Lt James Murphy Retires


09/01/20 - IAFF Local 739




Lieutenant James Murphy Retires The officers and members of Lynn Local 739 wish to congratulate Lt. James Murphy on his retirement. Jim, may you enjoy a long and healthy retirement.

Union Wear


09/01/20 - IAFF Local 311




New bike jersey designs click on link here sale closes Sept 10, 2020 Union Wear (sink document under Public Links) available at the office - T-Shirts $15 and $20, Fleece and Track Jackets $35, Beanies $15, baseball caps $20, sweatpants $30, bike jerseys $50 (old style) - some items are limited quantity and size - first come first served
| | | |
| --- | --- | --- |
| | Disclaimer | |
| | All views, opinions, photographs, comments and concerns posted here are solely from the Londonderry Professional Firefighters, IAFF Local 3160 and in no way represent the Town of Londonderry or the Londonderry Fire Department. We reserve the right to edit or remove content at any time. Visitors who use the website and rely on any information do so at their own risk. | |
| | | |